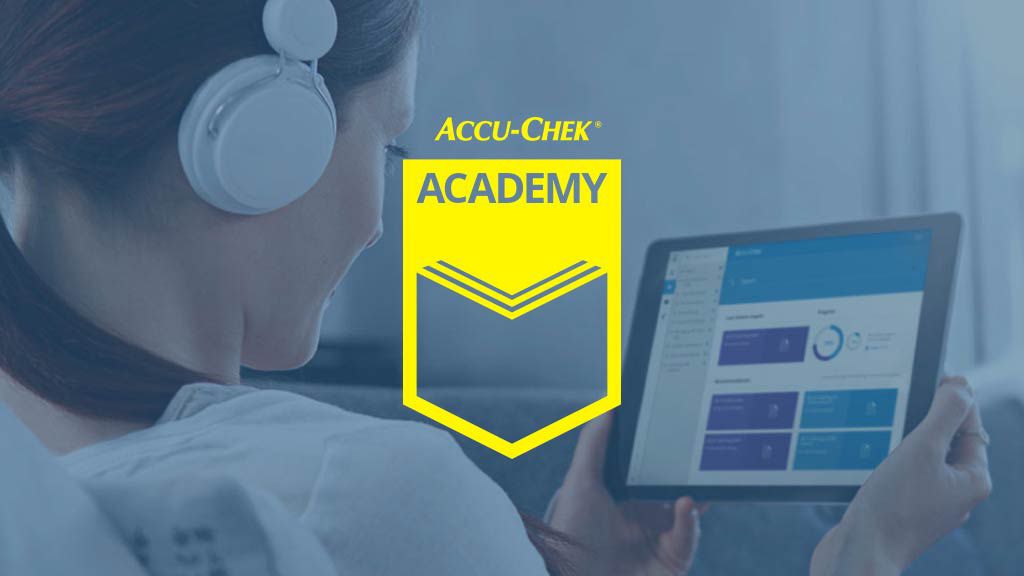 Your
Virtual Trainer
Further information is just a click away whenever you need it.
The Accu-Chek Academy is the online source for training, learning, and answers you might be seeking.

Everything in one place.
The Accu-Chek Academy provides you and your healthcare professionals with everything you need for your initial training, and helps you to deepen your knowledge with easy, intuitive, and entertaining eLearning modules. You can even keep track of your progress and get awards if you are doing well!

You will gain access to the Accu-Chek Academy with the purchase of your Accu-Chek® Solo - Tubeless Patch Pump system.